Evaluations: MONDAY, AUGUST 28 at 3:00 PM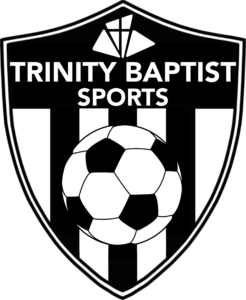 Trinity Soccer is open to kids age 3 through 8th grade. We plan to subdivide into several age brackets. Practice will either be Monday or Thursday night from 6-7pm here on the fields at Trinity. We will have 5 game nights.
Mandatory player evaluations will be held on August 28 from 3PM-7PM.
We will need lots of adult volunteers to make this happen. If you are interested please contact Pastor Clay crobinson@trinitybc.org.
The league fees for this year are $50.
For more information contact Pastor Clay at the church office 352-473-7261.