Evaluations: MONDAY, AUGUST 30 at 6:00 PM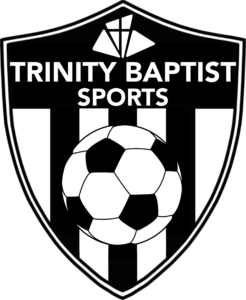 Trinity Soccer League is for kids ages 3 -14. Practices are once per week, either Monday or Thursday. All practices and games are played on the Trinity Baptist fields. We will have three (3) divisions (broken down after sign ups). Player evaluation is mandatory and will be held August 30 from 6:00 PM-7:00 PM at Trinity Baptist Church on the basketball court.
The league fees for this year are $50.
For more information contact Pastor Clay at the church office 352-473-7261.