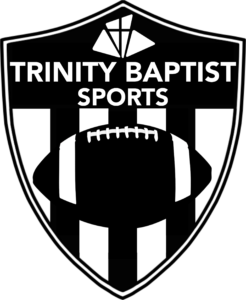 Trinity Flag Football League is for kids ages K5-8th Grade. We will have 3 divisions: K5-2nd Grade, 3rd-4th Grade, and 5th-8th Grade. Player evaluations are mandatory and will be held December 4th from 6:00 PM-7:00 PM. You must come to the evaluation night in order to play. The league fees for this year are $50 if paid by Dec 4th.
Teams will be revealed live and in person in our Worship Center on Monday, January 8th at 6PM. Please do not miss this night as lots of important information will be discussed and distributed.
to kids age K5-8th grade.
(Must be 5 by September 1)
The cost is
$50 if paid by December 6
to reserve your spot today!
INVITE YOUR FRIENDS TO PLAY!!!
Trinity Flag Football is going to be a blast! The only thing that could make it better is your friends! Please be sure to personally invite friends, family, and neighbors to join you at the fields this season.