The Ministry of Music and Worship exists to lead the body of Trinity Baptist Church in genuine, life-giving praise and worship and to encourage worship as a lifestyle in the heart of the believer. We believe that participants in the worship ministry are called to be servant-leaders whose mission is to glorify God, edify the church, and equip other believers. There are a number of areas in the worship ministry where you can use your talents in service to the Lord — choir, orchestra, drama, multimedia, and technical services. The following groups have been created to assist you in developing and using your God-given talents.
Celebration Choir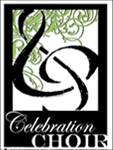 The Celebration Choir is first and foremost a worshiping group. We are also a worship-leading group. We lead God's people each Sunday as we gather for corporate worship. We use the music that God gives us to proclaim His glory, declare our affection, and celebrate His presence. The Celebration Choir is for anyone who wants to worship God. It is a place for people who love to sing and want to learn. It is a wonderful group of loving people who are enjoying the presence of God together. Our goal is to be prepared, to be prayerful, and to be dependent on the Holy Spirit to lead us in worship. The Celebration Choir is open to everyone, ages 18 & up.
Wednesday night rehearsals become the backbone for all we accomplish musically and spiritually as a choir. We also have many wonderful and varying opportunities to minister in various seasonal programs. If you love to sing and have a heart for worship, you have found your place to serve! No audition is necessary. Come join us this week.
The Celebration Choir meets for rehearsal each Wednesday evening at 7:30 PM.
KIDZ Choir
We have children's choirs for age 3 through 6th grade. They experience opportunities for singing, Scripture lessons, activities, family nights, fun and games. Presentations in our worship services,
The Lake Area Passion Play at Easter, a Christmas presentation, and a musical highlight in the spring are just some of the opportunities for children. We meet Sundays from 6:00 – 7:00 PM
in the Children's Building.