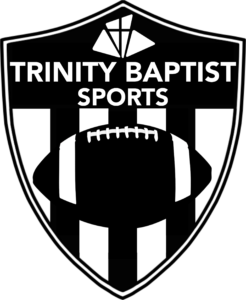 You are invited to join us for Trinity's annual Flag Football season. This family-friendly league runs for five weeks during the fall and teaches kids basic skills and sportsmanship. Player Evaluation dates are Monday, January 11 and Thursday, January 14. Each evaluation will be from 6:00 PM-7:00 PM.
to kids age K5-8th grade.
(Must be 5 by September 1)
The cost is
$40 if paid by Thursday, January 14
to reserve your spot today!
INVITE YOUR FRIENDS TO PLAY!!!
Trinity Flag Football is going to be a blast! The only thing that could make it better is your friends! Please be sure to personally invite friends, family, and neighbors to join you at the fields this season. Below is a Facebook event you can share and posts you can copy and paste in your status to help you let your friends know about football!