Evaluations: February 27 at 6:00 PM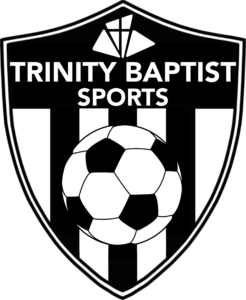 Trinity Soccer League is for kids ages K3-8th Grade. Practices are once per week, either Monday or Thursday. All practices and games are played on the Trinity Baptist fields. We will have 3 divisions (broken down after sign ups). Player evaluations are mandatory and will be held February 27 or March 9 from 6:00 PM-7:00 PM at Trinity Baptist Church in the Fellowship Hall.
The league fees for this year are $60 if paid by March 9th or $75 for late registration.
For more information contact Pastor Clay at the church office 352.473.7261.